Xirrus XR-4820 High Density Modular Access Points

Designed With Ultra Performance And Density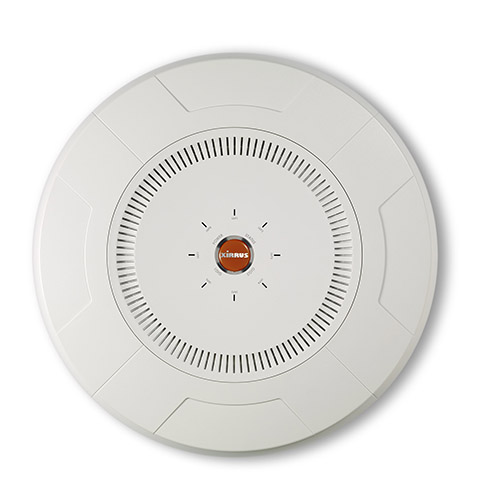 Overview:
XR High Density Modular AP with 8 slot chassis and 8 2x2 (300Mbps) 802.11n modular radios.
Includes: 8-slot chassis supporting up to 8 modular radios, 8 300Mbps modular radios with high gain directional antennas and 5GHz/2.4GHz operation. Integrated wireless controller with 10 Gbps capacity. 2 10/100/1000 Ethernet Uplink. AOS operating system including automatic RF tuning (channel, cell size), wireless IDS/IPS, stateful firewall, multicast video optimization, WDS point-to-point, RADIUS server, captive portal, and much more.
Requires purchase of PoE injector supporting 70W or more power
Includes 5 year Hardware Product Warranty with return and repair.
Order SU-HW-XR-4800-x for advanced replacement support.
Includes 90 day Software Product Warranty.
Order SU-AOS-XR-4800-x for software upgrade support.
It's a given that you'll need to expand and upgrade your Wi-Fi network in the future, whether that means supporting more users, covering larger environments, or delivering more capacity.
Say you've got a big space to cover, like an auditorium, library, or convention center. With Xirrus, you can install a powerful network today that will grow as your needs grow. The XR-4000 series makes it possible with 4 or 8 modular radios and the ability to add/swap radios in the future. And with our cloud-based or on-premise network management systems, managing and upgrading your network is easy.
The XR-4000 series' multi-radio design, significantly reduces the amount of equipment required to deploy a wireless network, reduces network total cost of ownership and delivers the best combination of price, performance, and scalability in the market.
Every Xirrus Access Point Wi-Fi installation is easily customized with accessories, from deployment kits to enclosures to mounting options, so you can build the system that works best for you.
Benefits
Upgrade without replacing access points
Cloud-managed Wi-Fi ensures simple deployment and application control
Distributed intelligence for no single point of failure
Your network grows with you—it's a snap to add or reprogram radios
Xirrus High Density Modular Access Points are the only modular and fully upgradeable Wi-Fi Access Points on the market that empower four times faster upgrades in capacity and the ability to upgrade Wi-Fi standards with the click of a mouse. Xirrus High Density modular access points reduce the amount of equipment deployed by 75 percent and decrease total cost of ownership by up to 50 percent versus competing products.
At a Glance
Up to 16X the 11ac Wi-Fi capacity of traditional APs
11ac Wave 2 upgradable platform protects investment
Instant 11ac performance boost with TurboXpress
No central controller, no single point of failure
Control applications at the edge